The East African community (EAC) sent four representatives to the 2019 African Cup of Nations (Afcon) for the first time in history, following qualification of Burundi and Tanzania on March 23.
The duo joined the Uganda Cranes and Kenya's Harambee stars who booked their places last year. Burundi's national team held Gabon to a 1-1 draw to earn a point they needed to book their first ever Afcon ticket. Burundi national football team coach, Olivier Niyungeko said his team's Afcon qualification was "a great day in the history of football in Burundi."
Meanwhile, Tanzania sealed its first qualification in 39 years on Sunday March 24 after defeating the Uganda Cranes 3-0 in Dar es Salaam. Tanzanian president John Pombe Magufuli gifted each player with a plot of land for the honour they brought to the nation.
The region's football prospects are brighter than ever given that 2019 will be a year of many firsts for East African nations in Afcon. It Is the first time that East Africa is represented by more than one country since 2004 when Kenya and Rwanda qualified. Burundi earned its first ever qualification and Tanzania qualified for the first time in 39 years.
Former Uganda national team coach Milutin 'Micho' Sredejovic who led Uganda Cranes to the first Afcon campaign after 39 years in 2017 says the region has used expansion of Afcon teams from 16 to 24 to its advantage. The Uganda Cranes were the only EAC team that qualified for 2017 Afcon tornourment in Gabon.
Micho told this writer shortly before Tanzania and Burundi booked their Afcon tickets that Uganda Cranes and Kenya's Harambee Stars have great chances of performing better if given all the support they need. "Once going to final tournament, I believe that with great institutional support and whole countries standing behind that Uganda and Kenya can pass the group and qualify to top 16 and from there anything is possible after entering in knockout phase," he says.
Uganda Cranes consecutive qualification, Micho says, has been buttressed by maturity of the footballing spirit and development of sports infrastructure. "Personally, I believe that Uganda has matured in needed aspects from quality of playing staff, coaching, football management and leadership, and overall patriotic support of all Ugandans."
The 2019 footballing prospects come on the springboard of a success laden 2018 sporting year for the region. From displaying remarkable performances on the world sports level to virtually rubbing shoulders with the greatest on the continent, Uganda stood tallest amongst the other East African nations.
Kenya and Tanzania dominated sporting disciplines such as club football, athletics and boxing, while Rwanda barely made a mark throughout the year. Deficiency of infrastructure and instabilities continue to place South Sudan at the tail-end of the region sporting activities.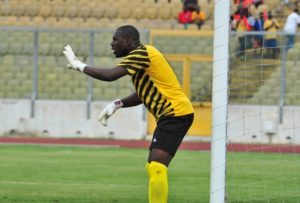 Uganda Cranes skipper Denis Masinde Onyango emerged as the only African based player in the 2018 CAF eleven on account of his outstanding exploits throughout the year and was consequently named among the best goalkeepers in the world in the calendar year.
He is eager to lead the national team as they prepare to fly high in this year's Afcon. Onyango says The Cranes banked on experience, consistency and team work in the qualification campaign. And its what the national team will capitalize on when Afcon opens in Egypt mid this year.
"Well, for the team to succeed, I think it should have a strong back bone and that was our strength as the team because when you look at the team from the back it was consisting of experienced players and that made us a strong side," Onyango says.
Onyango says his individual honour of being named best African goal keeper of 2018 was amazing. He helped Uganda to qualify without conceding a goal, but conceded three goals in the last game played with Tanzania's Taifa Stars. "There are a lot of good goalkeepers in Africa and those who play in Europe, but to be honest it was mostly team effort and they [players] made me feel special by defending so hard."
"But of course people out there have seen what I can do and they have voted for me not only in Africa but also in the world so for me I am thankful," he adds.
At club level, Tanzania's Simba Sports Club and Kenya's Gor Mahia reached the coveted group stages of CAF Champions League and CAF Confederation Cup and subsequently rubbed shoulders with continental heavyweights.
Women sport
Tanzania national women football team—Kirimanjaro Queens—won the 2018 CECAFA women's championship that took place in Rwanda whilst Uganda's women football team Crested Cranes came closest by winning silver. The Crested Cranes earned an invitation to South Africa for the COSAFA Women's Championship and took the tournament by storm to finish as bronze winners behind eventual winners Banyana Banyana (South Africa) and fellow guests Cameroon.
In netball, Uganda She [netball] Cranes continued with their splendid performance which elevated them to the successive Africa Netball Championship triumph and ultimately earned a slot in the 2019 netball world cup slated for June at the Echo Arena in Liverpool, England. This was after the She Cranes defeated Zambia 64-56 at the Olympic Youth Development Centre in Lusaka.
The victory was Uganda's fifth at the tournament that also doubles as the Africa Netball Championship, and puts the She Cranes in pole position to claim the title for a second year running.
Uganda also emerged winners of the 2018 World University Netball games and were crowned champions after beating the defending champions South Africa in the final game (44-43) held at Makerere University in September 2018.
Florence Nakamya, the She Cranes team manager says the She Cranes gold win was remarkable and will inspire a bunch of young talents to perform better in the coming years.
"That is the best and highest achievement Netball has gotten for the country We have been to world events and that was our first gold medal as a country. Therefore, it is a very important win, Florence says.
"Uganda is a netballing country. There is a lot of talent that needs to be tapped and I am sure the future is bright. And with two professional players now in very good clubs, Mary Nuba [Loughborough Lightning in England] and Peace Proscovia [Sunshine Coast Lightning in Australia], I am sure scouts will be watching us more. That calls for more preparation and good performances at all levels."
Athletics
Kenya, Uganda, Tanzania and Rwanda represented East Africa in the 2018 Commonwealth games that took place in April in Gold Coast, Australia. Famous for it's runners, Kenya won a total of 17 medals with Wycliffe Kinyamal, Conseslus Kipruito, Hellen Obiri and Elijah Motonei Manangoi all scooping gold.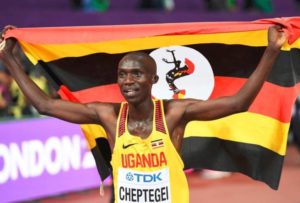 On the other hand, Uganda scooped six medals, three of which were gold from long distance runners Joshua Cheptegei (10km and 5km) and Stella Chesang. Cheptegai says 2018 was an amazing year for him. The long distance athlete says 10km is his favourate race. "The 10km is an amazing distance for me and I have had success there, from the previous editions like the 2017 world championship I had a silver medal and winning the golden medal too proves that I am more of a 10km runner and that is my strength and my favorite."
And in Boxing, Uganda's Juma Miiro (49kg) and Kenyan female boxer Christine Ongare (51kg) also won bronze in their respective boxing divisions in Australia.
In Basketball, Kenya's Equity Hawks won the FIBA Zone five club championship after edging their compatriots Kenya Ports Authority (K.P.A) in the Women's finals in Dar es salaam last November.
Uganda, Kenya and Tanzania had the lion's share of achievements in the entire 2018 and are set to continue dominating the sporting arena among East African countries in 2019.