Why is it that after nearly 60 years of independence there is no dollar billionaire in Uganda? The absence of billionaires, as I have argued, is the status of those limits that the Ugandan state and society impose on the prospects of private or even state-sanctioned capital.
The number of zeroes in a billion is the atomic spread of the conditions that precede the multiplication of wealth. At a recent investment summit, I was offered such insight by David Bahati, now a veteran political operator and experienced public servant. After pleasantries, for I had not seen him in a couple of years, Bahati launched into why it was important to create wealth.
Angelo Izama:  As you know David I don't really own property.
David Bahati: No, it is your national duty to create wealth. You need to employ at least 100 Ugandans. This is important.
Angelo Izama:  I may need to learn how to build wealth. Perhaps you can offer me tips (P.S. the tabloids have published some saucy stories about Bahati's wealth so there is that).
David Bahati: You need to start with what you have. Do you remember what happened when Christ was approached by hungry people? What did he say? He asked what do you have? They said five loaves of bread. Now, what are your five loaves of bread?
Angelo Izama:  I normally consult nowadays and offer advisory services.
David Bahati: (Interrupts). Your five loaves of bread are your contacts, knowledge, and your ability to write. Find ways to multiply that. That is how wealth is made. Christ could only multiply what was available.
Angelo Izama: David, thank you. That is really insightful. That in fact is my lesson for the day.
David Bahati is exact in his analogy. The case of Uganda shall entail some magical realism to launch structural changes into the stratosphere (for us at least) of economic wealth where every million Angelo Izamas employ 100 persons (100 million jobs) to satisfy our needs. That is decent ambition, but it is the kind of ambition if backed with demonstrable boldness to support the Mandelas of the Café Javas fame or the Birungis (of the Movit personal care brand) that could lift the dense fog of growth without transformation.
Movit Products tags at my own heartstrings. I was a young journalist hanging around the open office space of Monitor FM in and around 2002 when its representatives would bring samples of their products to the radio station. At that time even the containers of Movit products were upcycled from other brands but Monitor FM (and its folksy stars like Zadoki) had a presence with an audience comprising mostly housewives and maids, a demographic around which Movit multiplied its customer base. At the close of that decade when the newspaper asked for suggestions of the major events that defined the 2000s, I put forward Movit. Today the company is (unofficially) worth between 300-600 million US dollars as a going concern. Its products are still conquering markets by word of mouth recommendations but distribution is now in 8 African countries with growth accelerating in South and West Africa. Movit is a miracle where the five loaves were indeed reproduced but I don't know and therefore cannot project if with the right kind of support, it could have been in the last five years, Uganda's answer to L'Oreal.
What is true about multiplication is this; a large number, the billion, includes in it the jobs, livelihoods, opportunities, dreams, and careers that could have been had and might give expression to the possibilities implied in all that talk about Ugandan potential.
This arithmetic argument is basic of course.
It is not meant to replace the nuance that takes proper notice of the global experience in which billionaires may herald the modern crisis of extreme inequality and social and environmental chaos. Even on the last point about the morality of growth at the expense of something as precious, and finite, as the natural world and the environment around which Uganda is suspended in an ideological debate over fossil fuels and renewables; one must remind oneself that despite its so-called "Local Content" innovations, Ugandan equity in the Oil and Gas sector is marginal and negligible.
Having abandoned the famous "48 %" Ugandan ownership/equity requirement for companies participating in the oil and gas sector and opting instead for affirmative action in areas where Ugandans are deemed potentially competent, the major contracts (referred to as first or second-tier) have been vacated for foreign companies.
As of April 2022, of the 6.6 billion dollars awarded in the first wave of contracts – foreign firms which provide specialist services at this stage of production received 5.1 billion dollars (compared to other oil sectors Ugandan take in 1st and 2nd tier contracts are still good but without equity options, the cream is lapped up by the foreign firms).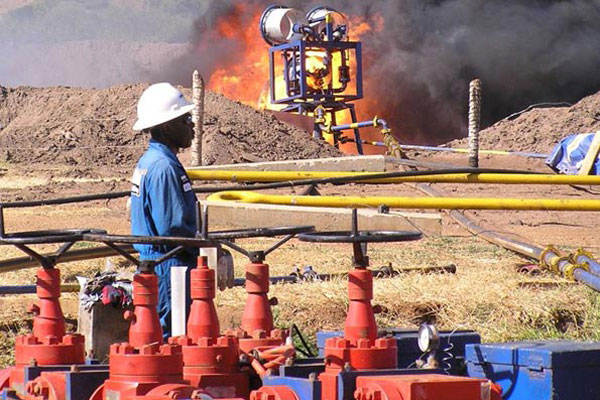 Thus, the argument about the missing billionaire is only to make the arithmetical argument that billions in wealth created and scaled in the country also validates Ugandan confidence, Ugandan innovation, and imagination, the type of social stability and ambition, that if Uganda had even 5 billionaires might signal the arrival of the legendary potential that has been associated with the country – from its colonial masters to the political speechmakers of today.
It means we (Ugandans) have not settled for less.
That potential I agree, even with the multiplication in question here, shall not occur in a social and political vacuum. In the making of billions, a lot more is at stake than money.  The billion and the billionaires stand for the types of social, economic, and political organisation that precede the accumulation of such wealth.
Their absence suggests the opposite.
What I think we can all agree on is that bold, deliberate engineering of the economy must proceed in tandem with the social engineering or political stability around which a trinity of progress can sustain itself.
***
Back at Kabira that morning, with the tingle of adrenaline creating an energy field in a room of determined exercisers, the sights and sounds of the jet-set and the woke cooking their bodies for a modern lifestyle of success, there overlooking the parking lot which translated that ambition in mostly Japanese and German, it was the loud absence of the genuine billionaires' club and its implications that I was just about to discuss with PB (Patrick Bitature), as he is known to friends.
PB is naturally calm, but the newspapers had then (as is today) been riling him. There was a leaked list of businesses that were alleged to be bailed out of economic trouble. The tabloids had framed the bailout as a conference of NRM-leaning domestic capitalists being allotted a dividend from the party, via the government, for their financial contributions to the election of 2016.
They included Simba Group and a loud debate had followed about why the taxpayer should help out already privileged businesses or worse subsidize their mistakes and mismanagement (regardless of their pedigree and political leanings).
The bailout scandal moreover was linked directly to political events receiving regular coverage. The disintegration of South Sudan (a totally predictable crisis), the soap opera election that had just concluded with the implosion of the political bromance between President Museveni and former prime minister Amama Mbabazi and the emergence into the vacuum of General Salim Saleh as a negotiator of economic outcomes—attuned to his long-held ideas about agrarian reform—were all elements of what was appearing in story after story of deals and rumors of deals.
For example, even mainstream newspapers were reporting that only "NRM" businesses and those friendly to the party would get money after being cleared by General Salim Saleh from his base of operations at Serene Suites – oblivious to the irony of such a name for a place where desperate lobbyists hounded the President's brother for favors with alleged bribes, like migrants tussling for a place on a crowded boat to cross the Mediterranean.
I had noticed before we started talking that PB was flanked by an armed bodyguard nearly twice his size who sat by the juice bar so that he placed himself between the reception and had a view of PB and everyone approaching him from the gym area and the changing rooms below.
"There is so much hatred," PB had said, adding that now people saw him as worse than Sudhir. Mr. Rupareila needed no introduction in a conversation about state-based capital. His Crane Bank bullion vans that may have been parked in the compound to replenish the ATM outside were once parked outside Namboole Stadium during a contentious NRM primary election with cash for politics.
Moreover, the town had long been accustomed to his presence alongside real estate and other deals involving translucent decisions such as the 2007 Commonwealth Summit for which he built the resort still in use at Munyonyo. At the start of 2016 when the bailout scandal was just emerging Sudhir had been reportedly quoted somewhere saying that the whole of Kampala was on sale but that there was no money in anyone's hands – a poignant sign that in fact, the money economy was tanking.
I offered an explanation to PB about why he, and not Sudhir, was attracting the bile and ire of the public. It was related to the incomplete journey of the domestic capitalist amidst the centrifugal forces of historical political economy.
When there is a famine in a village I said, the one person with big and shiny cheeks is treated with suspicion. Why is he looking healthy and smiling when all-around men are haggard and children are crying? If there is no explanation, villagers will come up with one including alleging something criminal and often witchcraft. In the present hunger, I implied PB, the most prominent businessman of the time (James Mulwana had been dead 3 years then), was seen as the isolated gourmand with the shiny cheeks and an inexplicable smile.
As for Sudhir, my view was that Ugandans were socialized to treat the Asian separately. When in a lineup of 'bad guys", as the bailout list now exposed, Ugandans were bound to reserve their anger for one of their own not the "foreigners" whose aims were always to profit amongst them.
I thought about this conversation this month as PB was pilloried especially online in his commercial dispute with South African-based venture capital fund, Vantage Capital. In particular, because even some of the most astute minds engaged on the matter showed PB no quota even if it seemed to be quite obvious from the problematic history of the US$10 million investment (wrongly and loosely termed as a loan), that Vantage Capital had sought continuously not to be paid but rather to take equity in his companies, including by finally waging the scorched earth media war on PB's reputation that has resulted in his ostracization online. Even when it seemed also obvious that his own side had adopted whatever measures (Luwero methods) deemed necessary to prevent the equity invested by Vantage from being deployed as a financial trojan to assume ownership of these assets which represent his ambition and his life's work.
Also absent, probably in the same spirit, were the alternative theorists that in times of scandal tend to bend the scarcity of facts to depict the dark forces ever-present in such matters. Thus not one tabloid suggested that PB's predicament was the work of his enemies or rivals who might (it's not far-fetched) have made a concealed offer to Vantage for its equity so that finally, PB who has been in a continuous struggle to hold on to his family-run companies and to grow them might be pushed off the pitch – narrowing the line-up of indigenous capitalists.
Since independence domestic capital has had this same political problem.
Viewed as a political risk by the colonialists (and they were correct since the leaders of independence movements emerged from the battle to advance native capital), the colonial authorities kept a tight leash on African entrepreneurs. In latter times post-independence governments similarly took the view that the only way for the state to be immunized from the money power of domestic capitalists were if the state through its institutions was in direct charge of the economy (as was the case under Milton Obote) or where there is a private sector, that such a class of domestic capitalists be safely addicted to the patronage of the "system".
After decades of such a relationship, there is little left by way of confidence for domestic capital to aim for the stars, for there to emerge a Aliko Dangote or Jim Ovia.
In fact, for the broad question (of the inertia that hangs around the promise of the country and why we don't have our own billionaires) the Ugandan public is happy to combine this anomaly with others like it.
Rather than debate specific action, this matter is packaged alongside the usual menu of "Uganda has got great policies, but it is the implementation that matters". Where it is raised by politically influential groups, the response by the government and technical civil service is lost in the even broader spectrum of "economic transformation", the nebulous fiction of "Middle Income" status in which local capital is not seen in a potentially progressive relationship with the state in its project of transformation but left to its own weak agency as part of the so-called "free market".
Conversely, while Ugandans complain about state-based capital and middlemen; foreign capital, no matter its own limitations appears more acceptable perhaps because its politics are ambiguous or perhaps because of the realization that no foreign capital can ever be sufficient as an independent agent of change let alone structural transformation.
Moreover, in this year which marks the 50th anniversary of the expulsion of Asians by Idi Amin Dada in 1972, the rules for transformative foreign capital have long since been resolved.
How then shall Uganda get its missing billionaires?