Where would you find investment analysts, filmmakers, lawyers, social entrepreneurs and community organisers under one tent? That is how big the LéO Africa Institute Network has grown over the years. A host of these professionals were at the Annual Leaders Gathering held from Nov.26-28 at the Mestil Hotel in Kampala. The hybrid virtual and in-person event organised by the LéO Africa Institute was held under the theme "Building Resilient Lives and Imagined Communities."
After two years of a grueling pandemic that shows no signs of abating, it was time for the LéO Africa Institute Fellows, the faculty at the institute, partners and a host of innovators and entrepreneurs shaping decisions to reunite and re-strategize as the Institute marks its ten-year anniversary next year.
Carl Manlan, the Institute Board chair of set the tempo for the event with his analogy as he delivered his opening remarks. "LéO Africa Institute produces branches and bears fruits. It is becoming a splendid cedar." He lauded Awel Uwihanganye, founder of the LéO Africa Institute, and his team for nurturing the mustard seed that the institute was.
Speaking on the first panel at this year's Gathering, Kwezi Tabaro, the Leo Africa Institute deputy director, tasked panelists to define what resilience means to them. Many said the theme resonated with the disruptions that have compelled individuals and organisations to adapt to a fast changing era.
Dedo Barashamaje, Director Strategy Segal Family Foundation, said it was time to rethink what resilience means. "Our Foundation in New York has 100% of its operations targeting visionaries and leaders in Africa. However only 2% of our funding goes to locally led African entrepreneurs. We exist to change that paradigm." Barashamaje added, "Who you give money, you give power."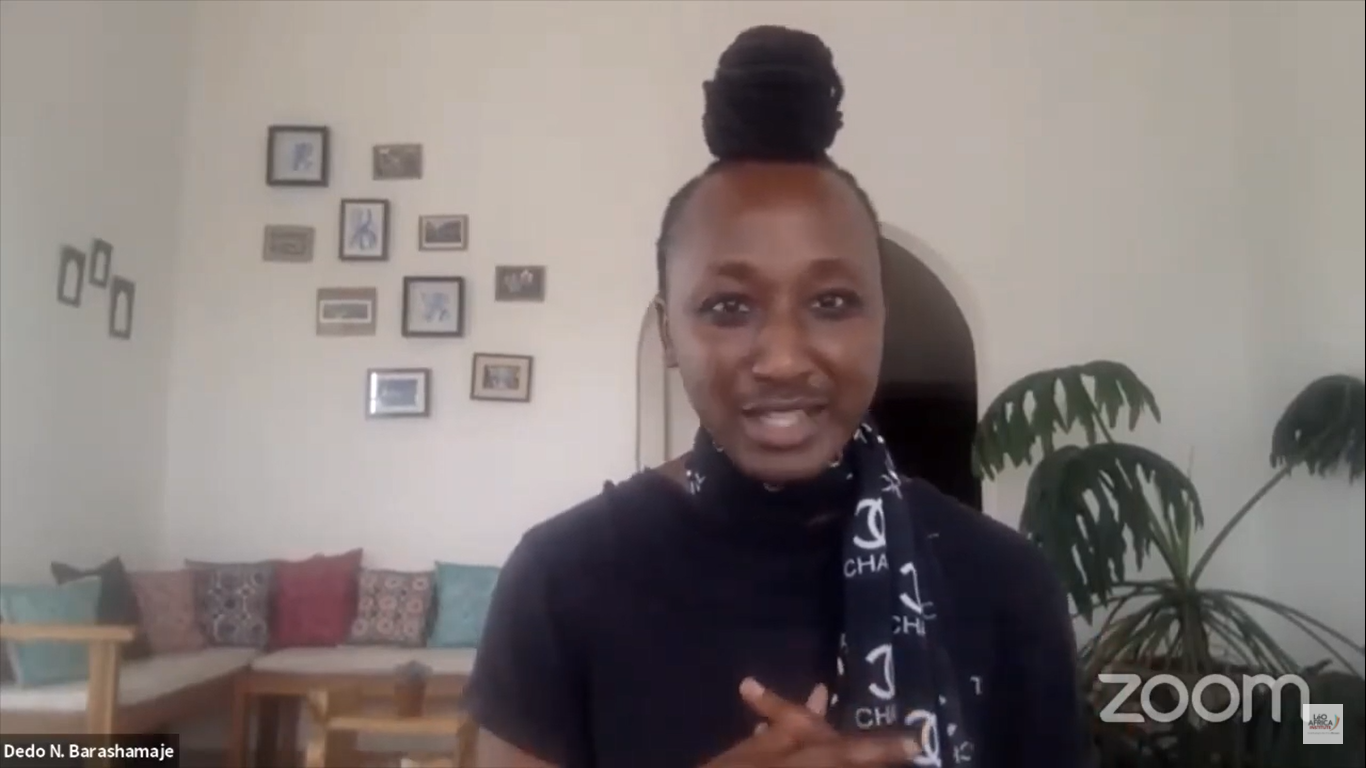 Appearing on the same panel, Catherine Asayo, Coordinator, Corporate Social Investment at Stanbic Bank which is a strategic partner of the LéO Africa Institute said Uganda's largest lender has been invested in building resilience by skilling the youth in the age bracket of 12 and 24. "At Stanbic, we know we have to invest in the future generation and it is the reason we are focusing on that age bracket. Asayo is also a Young and Emerging Leaders Project (YELP) Fellow from the Class of 2018.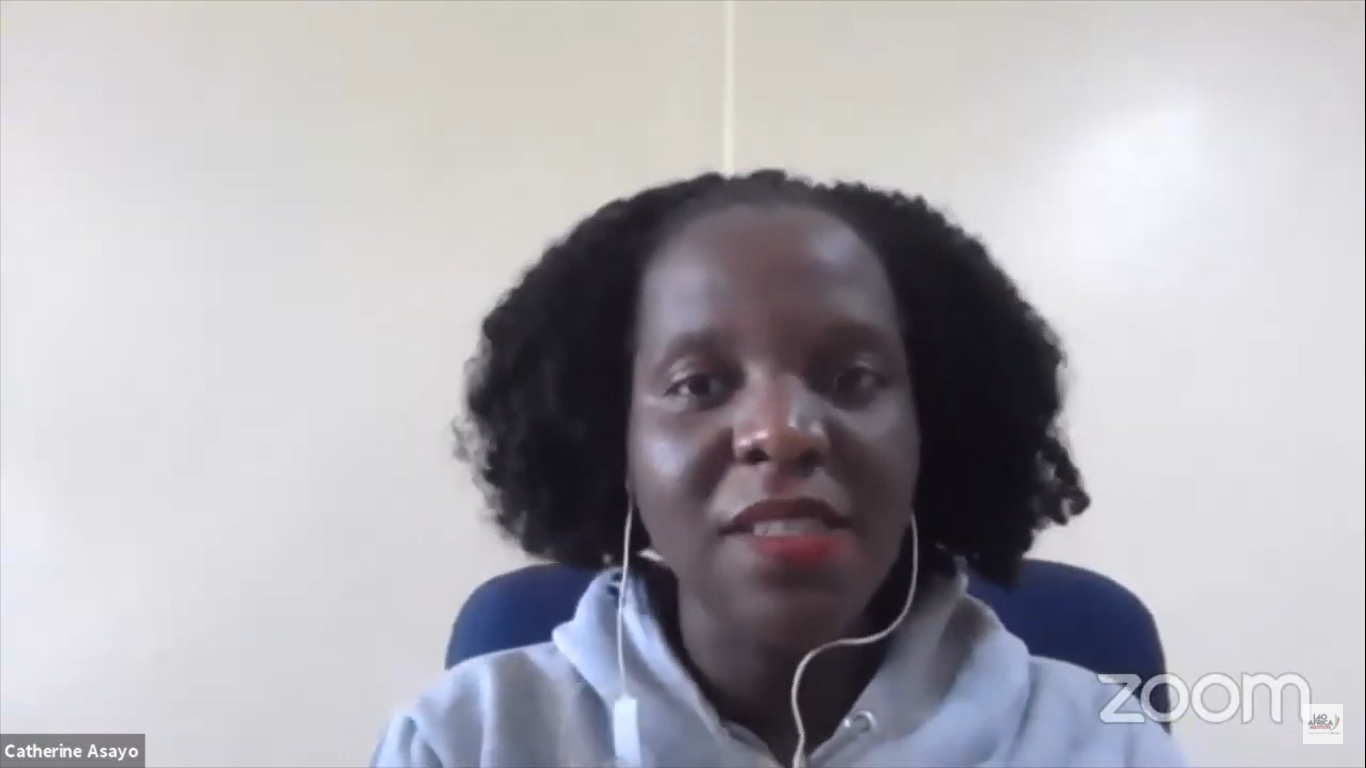 The panel also had Judith Atim, a Program Officer at Konrad Adenauer Stiftung (KAS), who expounded on the work of KAS with scholars, human rights activists and journalists while also championing liberal democratic values as a way of cultivating resilience.
For Luke Ofungi, deputy director CEED Concordia, building resilience is about timely projects aimed at transforming communities. CEED Concordia is a community empowerment organization operating in Gulu, northern Uganda and Canada, which was also founded by Mr. Uwihanganye.
CEED projects cut across technology and education. "We were targeting the girl child and we wanted to enable them access soft and hard skills," Ofungi noted. CEED is marking 15 years and it was started at a time Gulu and northern Uganda in general were just emerging out of a traumatic war period. "This was initially a students' project aimed at building skills and now it has been integrated to include so many things. Both LéO and CEED share the same vision and at the time there was a need to provide internship experience for students who were recovering from the war experience."
To sum it up, Barashamaje of the Segal Foundation said they are encouraging the values of vulnerability and empathy as a way of coping with the current era but added that building resilient communities was still the way to go.
Inspiration behind LéO Africa Institute
Awel Uwihanganye while hosting the panel discussion themed 'Leo Africa at 10: The Building of an Imagined Community' spoke about the inspiration behind the Institute's founding. "I was always invited to these communities where I never felt like I identified," he said. The fact that they would be in Western countries was a bit removed and patronizing, he noted adding another profound conscious feeling. "One other thing I have learnt is that you must know your champions."
Hashim Wasswa Mulangwa, Chief Development Strategy Officer, Global Innovation Fund, lauded Uwihanganye for starting LéO Africa. He remarked that the LéO Africa Institute created a platform where Ugandans can aspire to live in a county of certain standards. "You cannot sustain a community until it is grounded in something." Mulangwa, is a member of the Institute faculty.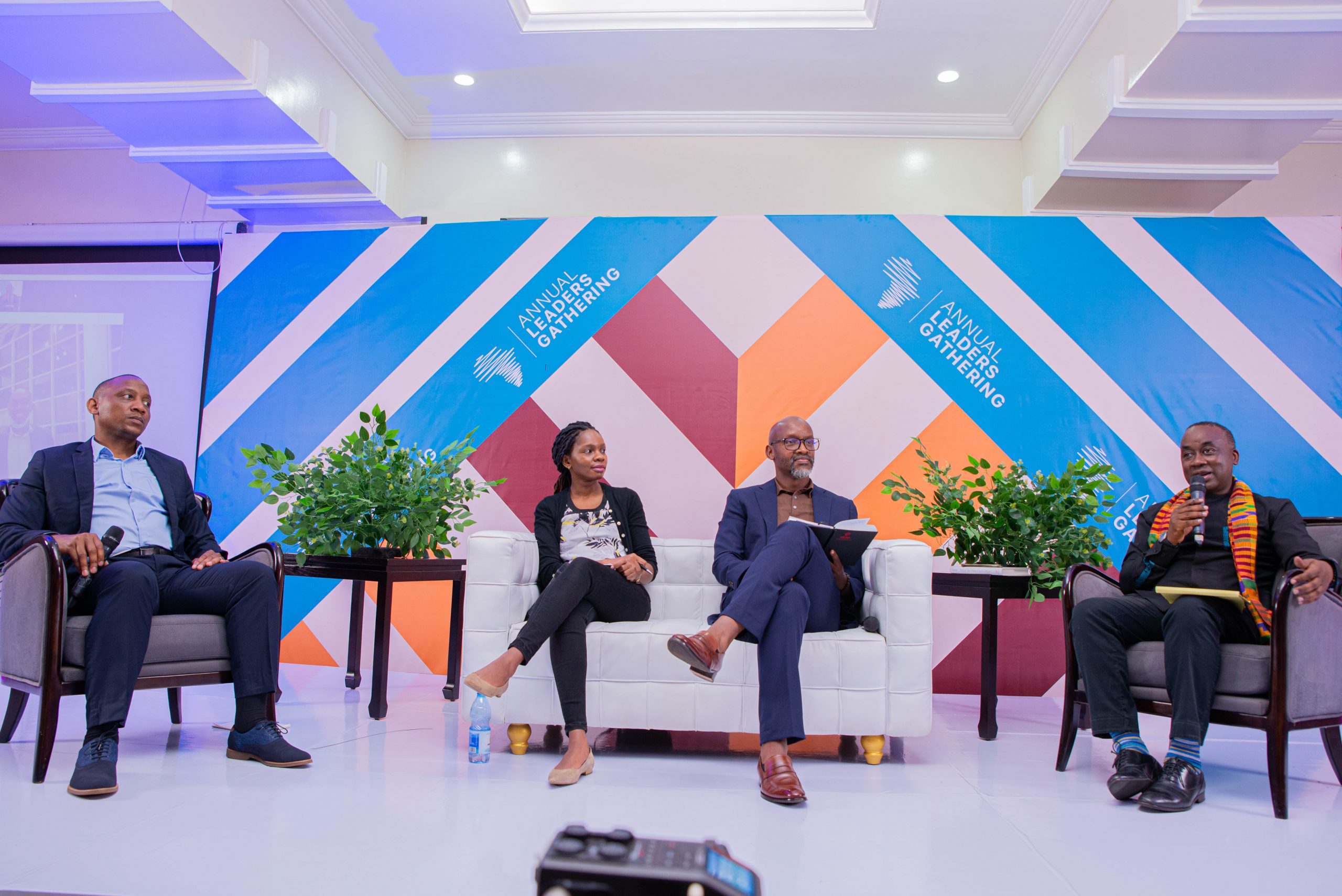 William Babigumira, another member of the faculty, had an even more poignant take on the work of the institute and the strides made. "The magic of LéO Africa is in building a semblance of a continuous path," he stated.
"Ten years ago, no one imagined this. You had an idea of what a connected community looks like," Babigumira, who is also the Chief Executive Officer Pentascope Strategy told Uwihanganye who hosted the panel.
The panel included Liz Muange, the Investment & Value Chain Lead, SUED, who as the first Kenyan YELP Fellow had a unique experience where she internalized the importance of commitment to building communities. "You cannot be passive," she said. Muange's interest in the fellowship was sparked when she realised YELP was focused on East Africa. "It took me out of my workshop routine."
For Uwihanganye, Kwezi Tabaro and the team behind the Annual Leaders Gathering, there was a sense of satisfaction from the large community built as the institute looks to mark ten years early next year.