A tale is told. In 1962, as British colonialists hastened the process of granting Uganda independence, they introduced the concept of electoral democracy. The first set of elections was surprisingly rigged.
Tom Twining was a colonial district officer who served as an observer in Acholi district of northern Uganda. His story of rigged 1962 election has been recollected by Gardner Thompson in African Democracy: Its Origin and Development in Uganda, Kenya and Tanzania.
According to Thompson, each candidate had a ballot box clearly distinguished by symbols. A voter would pick a minuscule ballot paper which he or she would go and drop in the box stationed in a reclusive location, meters from the polling clerk. It was alleged, Thompson writes, "a man could enter a polling booth to vote with  spooks of a bicycle concealed up in a trouser leg. He could then poke the spooks through the slot on the lid of the ballot box of a rival candidate, fish out ballot papers, which he could then put in the box of a candidate he supported."
In the pre-technology era, election rigging was achieved through such naïve tactics. Kenya's former president, Mwai Kibaki survived a hotly contested 1969 run for the Nairobi-Bahati seat by outright rigging. Kibaki who was then finance minister is said to have been defeated by a novice candidate Jael Mbogo. However, in a bizarre turn of events, Kibaki managed to scrape through a marginal victory. It was the era when each candidate was assigned personal ballot boxes. The story goes, when vote tallying started—and Mbogo took a surprise lead—lights were switched off, some of her ballot boxes sneaked out of the tallying hall. They disappeared forever. And she lost to Kibaki by a margin of 500 votes.
Such archaic poll rigging schemes have since faded with the advance of technology which has birthed sophisticated and ingenious maneuvers of vote rigging.  But technology use has raised extra suspicions and controversies in elections management.
The Independent Electoral and Boundaries Commission (IEBC), Kenya's elections' management body, used technology in the August 8, 2017 presidential election. It introduced the Kenya Integrated Electoral Management System (KIEMS) which was a new device intended to be used in biometric voter registration, and, on election day, for voter identification as well as the transmission of election results from polling stations simultaneously to the Constituency Tallying Centre and the National Tallying Centre
In an address to the press on August 16 , 2017, opposition candidate Raila Odinga claimed that IEBC systems were hacked and in 12 hours a computer generated president—Uhuru Kenyatta–selected, disfranchising millions of Kenyans who voted. Odinga dismissed the electronic system as sheer fraud and following an electoral petition by Odinga's NASA coalition, the election was overturned by the Supreme Court.
Aside from Kenya, technology played a less prominent role in management of elections in East Africa. In Uganda's 2016 presidential elections, technology was used for voter verification. The Electoral Commission used Biometric Voter Verification Machines (BVVM) for voter identification instead of voter cards on the polling day. However opposition politicians claimed that the machines were slow, suspect and unreliable.
Firing up electioneering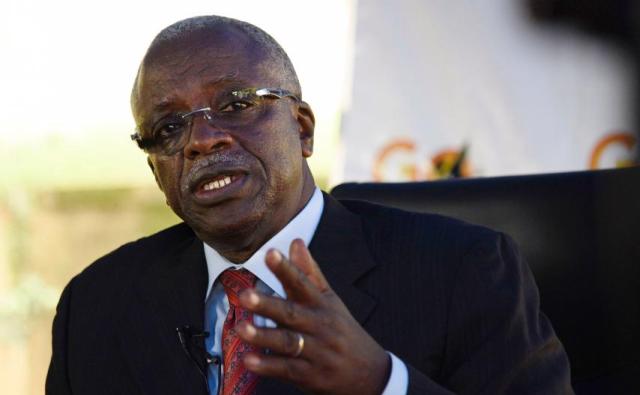 But technology has played a more prominent role in East African election campaigns. It has been harnessed in information gathering, dissemination  and at times manipulating opinions. A year after Kenya's 2017 elections, information emerged that Cambridge Analytica, a political consultancy firm and data mining company, was hired by President Uhuru Kenyatta and his Deputy William Ruto to execute a dirty social media campaign.
According to the exposé by Britain's Channel 4, the company's Managing Director Mark Turnbull was in February 2018 recorded saying that the company rebranded both The National Alliance and Jubilee parties, conducted research on behalf of the Kenyatta campaign and wrote Jubilee's manifesto and speeches.
To what extent the firm influenced the election outcome is a question that has no certain answer but Kenyan journalist Larry Madowo argued "Cambridge Analytica helped hijack Kenya's democracy. It manipulated voters with apocalyptic attack ads and smeared Kenyatta's opponent Raila Odinga as violent, corrupt and dangerous."
An enormous flop, says Nanjala Nyabola referring to Kenya's 2017 digital election. Nanjala's new book, Digital Democracy, Analogue Politics: How Internet Era is Transforming Politics in Kenya (2018), is set against the backdrop of Kenya's 2017 "digital" election. In it she argues that Kenya's netizens had great expectations that technology would enhance the quality of elections and create a win-win for everyone. This was not the case however. "The commission did not use results from KIEMS kits at all, and there was no RTS (Result Transmission System). The only digital element of the election was that the commission uploaded digital copies of the tallying forms onto the website, which allowed members of the public to scrutinise them," Nanjala says.
The electoral body was forced to abandon technology in the presidential election re-run.
But Kenya's fixation with computer aided politics, Nanjala opines, cannot be construed without understanding the country's political history. Kenya's first digital decade of 2007-17, she says, has snowballed beyond politics and has catalysed tremendous social changes in the broader society.
Technology has become part of the problem in elections management, says Nic Cheeseman, a professor of democracy at University of Birmingham and co-author of How to Ring an Election (2018).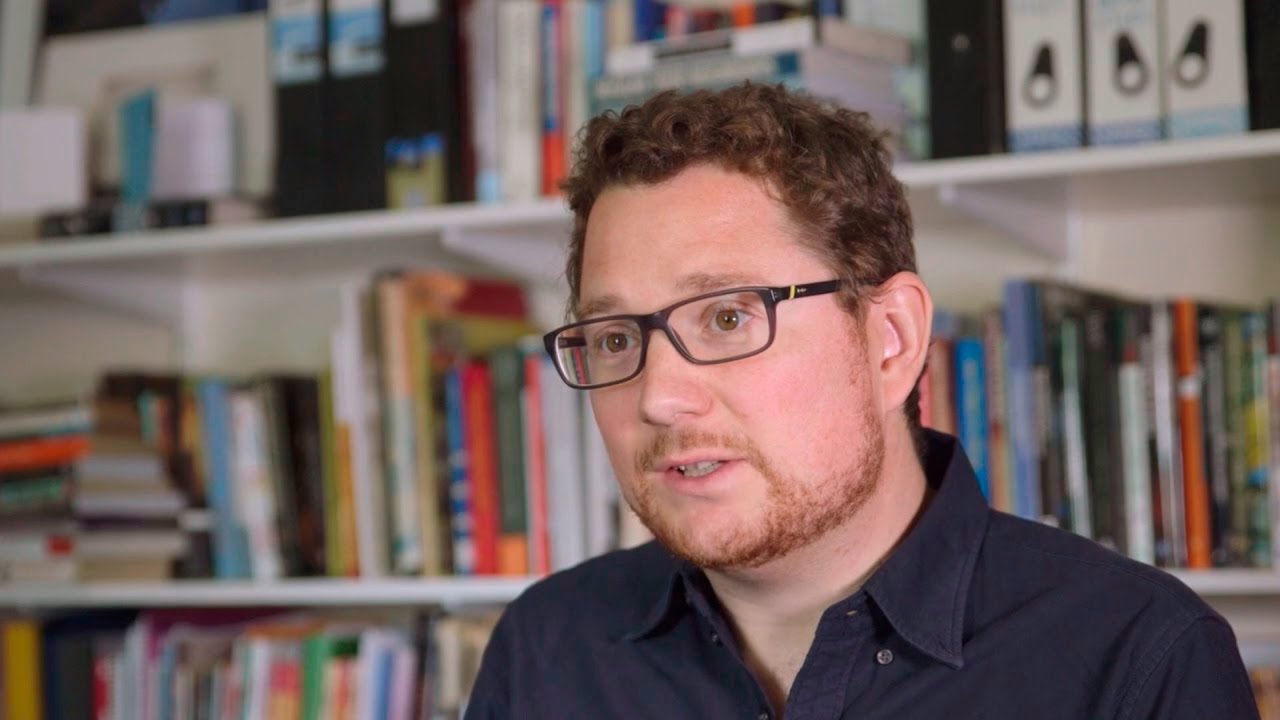 A keen follower of African elections, Cheeseman says in Kenya, technology became part of the problem in both 2013 and 2017, when it did not work as planned. And in Uganda, it did not prevent accusations of rigging. "It is true that digital technology is working much better in Ghana, but often in the African context the use of technology has generated more controversy than it has resolved. So we need to be cautious about the ability of technology to act as a 'silver bullet'."
Crispy Kaheru, the national co-coordinator of Citizens Coalition for Electoral Democracy in Uganda (CCEDU) says technology has been advantageous in some instances. "In some cases, it has increased transparency, created verifiable audit trails," he says. "But because it is mostly managed by incumbents in government who have vested interest in elections, technology for elections has been deployed in such a way that it remains manipulable."
Professor Cheeseman argues technology is also making elections more expensive, especially when countries keep purchasing different technologies in succeeding election cycles. "In the last Kenyan elections over Euro 45 million was spent just purchasing the KIEMS kits and associated processes."
Kaheru, on the other hand, says the right technology is not necessarily expensive. Many times it is made expensive, he argues, by those who procure it.  "Beyond election malpractices, most of the corruption in elections today is associated with procuring election-related technology or material," Kaheru opines.
The scale of technology usage in elections management and campaigning will certainly go up in the coming years as more East Africans join tech-aided services. Tanzanian and Ugandan political politicians in 2015 and 2016 respectively used social media to make major pronouncements and directly interact with voters. Uganda's former Prime Minister, Amama Mbabazi declared his presidential bid via YouTube. While Tanzania's ruling party, Chama Cha Mapinduzi (CCM), used WhatsApp for the first time to churn out tens of messages daily.
Tanzania and probably Burundi will go to the polls in 2020, Uganda in 2021 and Kenya in 2022. Whether technology will improve elections management in the coming years is the million-dollar question.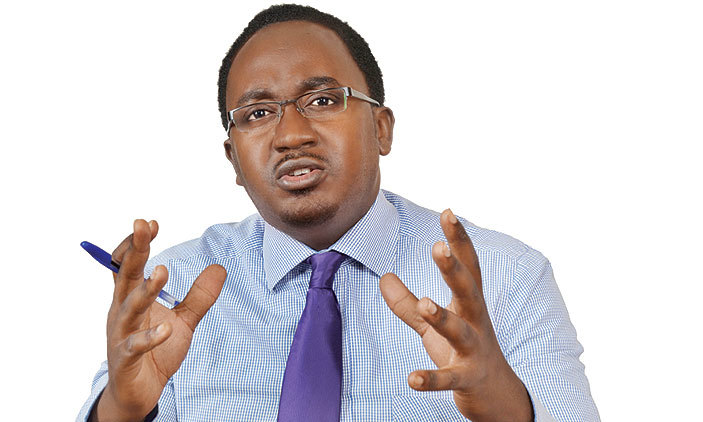 CCEDU's Crispy Kaheru says as Uganda prepares for the 2021 poll, responsible institutions should formulate laws that govern integration of technology in elections. He says electoral managers "should integrate simple and secure technology that serves the needs of Ugandans – those who are tech savvy and those who are not."
Cheeseman opines that the main areas that you need for technology to work well are independent and professional electoral commissions. "Sadly that is often exactly what is lacking…as a result, the performance of technology does not always live up to the hype."