In her groundbreaking book on Congo, In the Footsteps of Mr Kurtz, Michela Wrong, referred to the story of Patrice Lumumba and Joseph Mobutu as a latter day tale of Brutus and Caesar playing out in the largest country in sub-Saharan Africa. Mobutu who would be the president of Congo started out as an aide to the future prime minister of the country as the two worked away in Belgium, the then colonial overlord.
The relationship culminated in a power struggle with the brutal killing of Lumumba on January 17, 1961 on the orders of Mobutu, a fast rising military officer who assumed absolute power in Congo, backed by Belgium. The complicity of Belgium in Lumumba's murder added to the ever complex question of rebuilding Congo against the backdrop of exploitative Western powers.
LéO Africa Review revisits the legacy of the Congolese icon who is widely hailed as a pan-Africa hero and a martyr of African independence.
As DR Congo marks the 60th anniversary of Lumumba's death, it finds itself in a delicate transition as president Felix Tshisekedi tries to assert his power in a body politic with a thick Kabila fabric. Joseph Kabila, son of former president, Laurent Kabila, "handpicked" Tshisekedi as successor following what many consider a flawed 2018 presidential election—possibly won by opposition Candidate Martin Fayulu, but the result fiddled by Kabila in favour of UDPS' Tshisekedi—which followed intense domestic and international pressure for Kabila to step down following the end of his mandatory two terms of office.
The poll result was hard to figure out but many believe Tshisekedi struck one of the most cunning political deals in post-independence Africa, to assume the presidency in return for giving his predecessor, Kabila, a wide berth as far as any witch-hunting was concerned. It is a bargain perhaps observers of Congo would not bristle at in the context of Lumumba's demise.
Away from the deal making, the country remains an open wound. Just on New Year's Eve, a militia hacked to death 25 people; including women and children, in Beni, a town in north eastern Congo. The eastern part of the country has borne the brunt of mayhem for decades. A springboard for armed gangs, rebels, and warlords all seeking to lay claim to the gold mine that is Congo.
Georges Nzongola-Ntalaja, a professor of African and Global Studies at the University of North Carolina has argued that the greatest legacy Lumumba left for Congo is the ideal for national unity.
On the 60th anniversary of his death, there is even stronger interest among scholars and ordinary Congolese in the legacy of Lumumba. There is a growing body of Congolese citizens urging for more international action against the plunder of Congo, calling for perpetrators of killings to be brought to book and also for a greater reckoning for the country's first prime minister.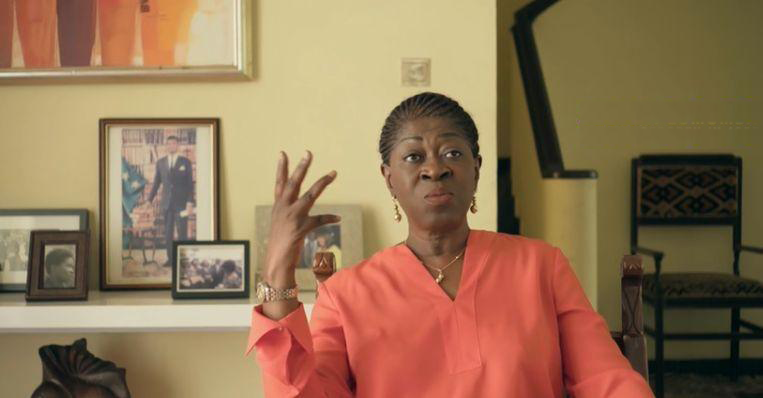 Vava Tampa, a Congolese freelance writer focusing on the Great Lakes region based in London, says there is too much inaction towards the suffering of his fellow people. "Since 1996, we Congolese have been killed in a multitude of ways: by our former president, Joseph Kabila, and his generals," he wrote in an article for The Guardian newspaper.
Tampa who describes himself as a community organizer goes on: "By the use of rape as a weapon of war to punish, displace, destroy and humiliate Congolese women and their families and communities (an estimated 1,200 women are raped every day and this has been going on since 1996)."
Kambale Musavuli, a human rights advocate and student coordinator and national spokesperson of Friends of The Congo (FOTC), was one of the leading voices on the commemoration of Lumumba's death anniversary on Twitter with the hashtag #LumumbaDay. FOTC was formed to bring about peaceful and lasting change in DRC according to its website.
Some of the tweets under the hashtag #LumumbaDay highlighted moments of Afro-Asian solidarity in honour of his legacy and solidarity with the Congolese people. For example, there were large protests in Kerala, Tamil, Singapore, Malaysia; places that were profoundly Communist, when news of Lumumba's assassination spread.
A lot of history at the time of Lumumba's rise to power is captured in the Cold War divide between the US with its capitalist allies and the Soviet Union and the communist bloc. By having his—and Congo's—politics entangled in this East-West divide, Lumumba paid a high price.
The young prime minister at 35 sought to restore national control over the vast mineral wealth held by Congo, and navigate the murky waters of nation building in a young country where only his MNC party had a national outlook and presence, while most other parties were based primarily on tribal or ethnic allegiances.
Soon fissures would emerge in the shaky alliance between prime minister Lumumba's MNC and president Joseph Kasavubu's ABAKO party—an ethno-religious organization of the Bakongo ethnic group to which Kasavubu belonged. After dissolving government and dismissing his prime minister Lumumba on 5 September 1960, Kasavubu was in turn also dismissed by Lumumba who refused to accept his earlier dismissal.
The ensuing stalemate precipitated the "Congo Crisis" and led to a coup by then Army Commander Joseph-Désiré Mobutu who arrested Lumumba and backed Kasavubu's new government. Lumumba would later be handed over to Katanganese secessionists led by Moise Tshombe who would later preside over his assassination on January 17, 1961.
Over the next four years, the Congo had a succession of weak coalition governments led by president Joseph Kasavubu who would later be overthrown in a second coup by Mobutu on 25 November 1965. Mobutu then established himself as president, renaming the country Zaire, and went on to rule it—like King Leopold before him—with a mix of brute violence, brazen corruption, intrigue and witchcraft!
A client of Western capitalist interests, Mobutu's initial attempts at rehabilitating Lumumba's image included proclaiming him a national hero and martyr, and by a presidential decree, the Brouwez House, site of Lumumba's brutal torture on the night of his murder, became a place of pilgrimage in the Congo. All this was short-lived. Later, Lumumbist movements were suppressed, Lumumba's MNC and other parties were banned in 1965, and only returned in 1992 as Mobutu's rule began to wane.
A regional effort in 1997 finally booted out Mobutu and he was replaced by Laurent Kabila, a former member of the Lumumbist CNL party.
Kabila himself would be assassinated on 16 January 2001, a day to the 40th anniversary of Lumumba's own assassination. Both assassinations are still shrouded in mystery, have left many Congolese searching for answers, and the country itself in search of healing.
Lumumba's legacy
Sixty years after his death at the hands of Belgian officers and Katanganese secessionists, Patrice Lumumba's legacy looms large, especially in his native Congo where he is often referred to as a martyr for the country's independence, in the rest of Black Africa where he is seen as a true embodiment of the pan-Africanist struggle against foreign domination, and in former countries of the Communist bloc where he is seen as a victim of U.S. imperialist schemes on the African continent. As a result, a number of monuments and streets still bear the name of this pan-African icon. Below we list some.
A major transportation artery in DR Congo's capital Kinshasa, the Lumumba Boulevard, is named in his honour. A statue of Lumumba with a raised hand was erected at an inter-change crossed by the boulevard by Laurent Kabila's government.
In Bamako, Mali, Lumumba Square is a large central plaza with a life-size statue of Lumumba, a park with fountains, and a flag display. Around Lumumba Square are various businesses, embassies and Bamako's largest bank.
Streets were also named after Lumumba in: Belgrade, Serbia; Sofia, Bulgaria; Skopje, Republic of Macedonia; Bata and Malabo, Equatorial Guinea; Tehran, Iran; Algiers, Algeria (Rue Patrice Lumumba); Santiago de Cuba, Cuba; Łódź, Warsaw, Poland; Kiev and Donetsk, Ukraine; Perm, Russia; Rabat, Morocco; Maputo, Mozambique; Enugu, Nigeria; Leipzig, Germany; Lusaka, Zambia ("Lumumba Street"); Kampala, Uganda ("Lumumba Avenue"); Tunis, Tunisia; Fort-de-France, Martinique; Montpellier, France; Accra, Ghana; Antananarivo, Madagascar; Rotterdam, Netherlands; Alexandria, Egypt; and Bishkek, Kyrgyzstan.
In Kampala, Uganda, the "Lumumba Hall" of Residence at Makerere University continues to carry his name.